Catholic Sunday Mass 12 September 2021 Singapore Church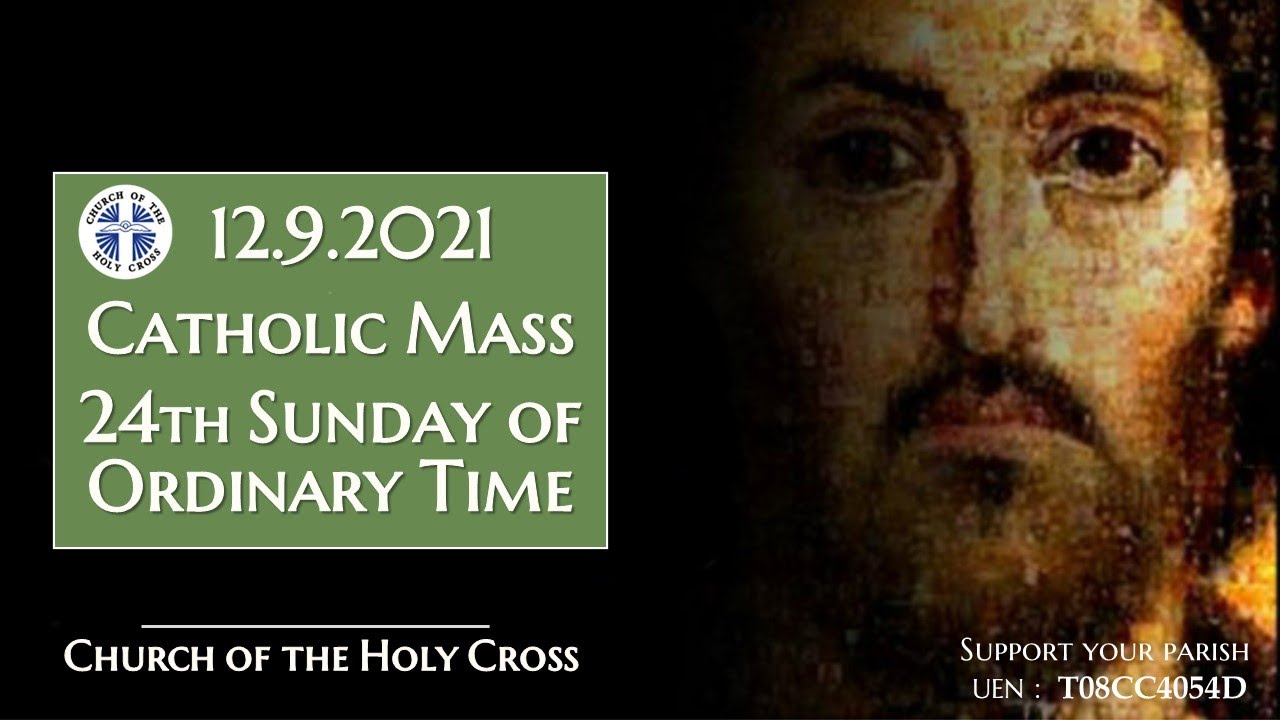 Catholic Sunday Mass 12 September 2021 Singapore Church – 24th Sunday of Ordinary Time 
IT'S ALL ABOUT CONTROL
From toddlerhood to old age, we grow in mastery of our own lives, our bodies, and our destiny. This mastery is hard won, and we don't let go of autonomy easily. Much of this self-mastery involves the avoidance of pain or discomfort, so when we hear things like "take up your cross" and "lose your life," we tend to resist the message.
Watch Sunday Mass Below;
James says that faith without works is dead. Ouch! That is really a direct message! One way to look at this, as well as the part about losing our life to find it, is that faith is a process of more and more openness to God's direction of our lives. It is very hard for us to give up control, but perhaps what we are being asked to do is not to become passive and babyish, but to allow God to direct where our self-mastery will lead and what it will accomplish. We are asked to relinquish the need to control the results of our efforts; to risk, as Jesus did, the loss of everything we are working to achieve. We are asked to let God take the lead and to control the results, even though we may never see those results.
Copyright © J. S. Paluch Co.
TODAY'S READINGS
First Reading — The Lord GOD is my help; who will prove me wrong? (Isaiah 50:5-9a).
Psalm — I will walk before the Lord, in the land of the living (Psalm 116).
Second Reading — Faith, if it does not have works, is dead (James 2:14-18).
Gospel — Jesus asked his disciples, "Who do you say that I am?" (Mark 8:27-35).
The English translation of the Psalm Responses from the Lectionary for Mass © 1969, 1981, 1997, International Commission on English in the Liturgy Corporation. All rights reserved.
Catholic Sunday Mass 12 September 2021 Singapore Church